August Reinisch
Professor Dr, LL.M.
Schottenbastei 10-16 (Juridicum building)
1010 Vienna
TEL +43-1-4277-35307
FAX +43-1-4277-835307
august.reinisch@univie.ac.at
Staircase II, 5th floor, room R542
Office hours: Wednesday 11 - 12 a.m. (announcement via e-mail to martina.mittermayer@univie.ac.at). During the holidays by appontment via e-mail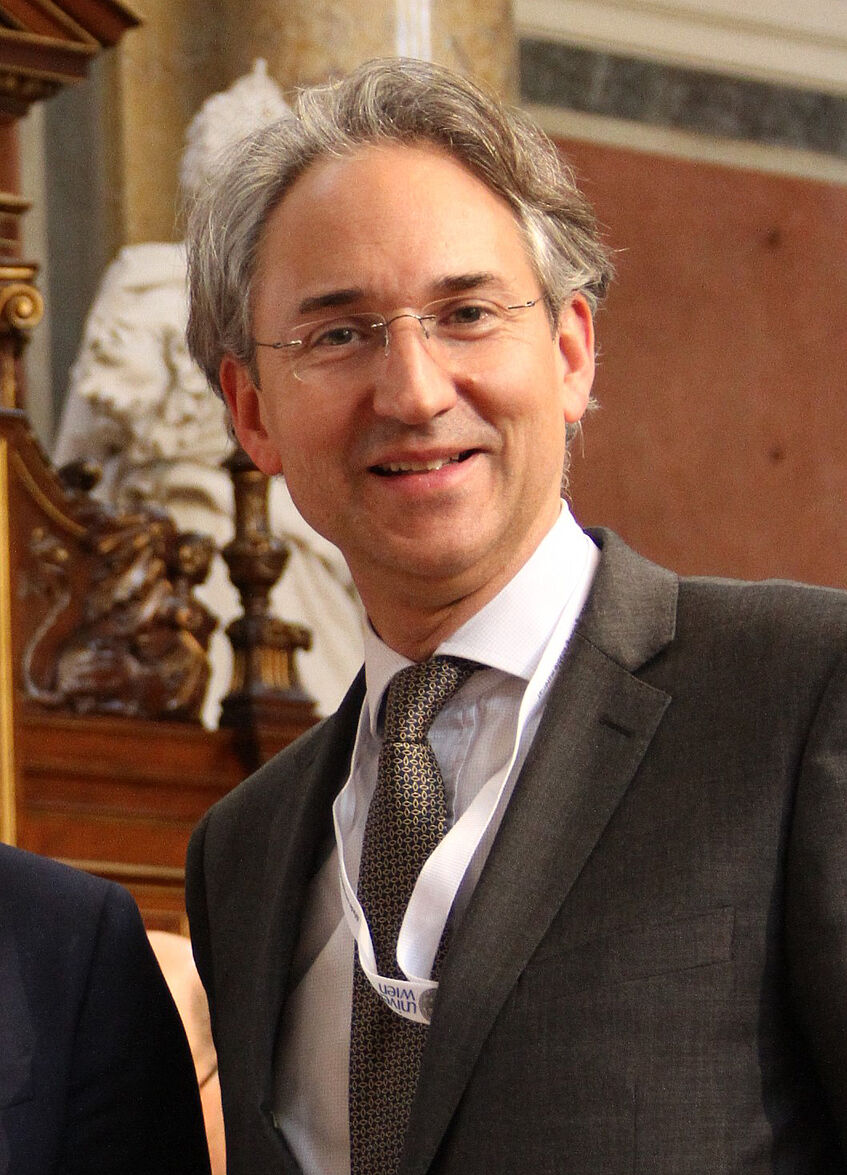 Research focus
Investment Law (indirect expropriation, fair and equitable treatment and other standards of investment protection)
International Economic Law (Extraterritoriality, economic sanctions, WTO dispute settlement)
The Law of International Organizations (Responsibility of International Organisations)
State Responsibility (State of Necessity)
Arbitration (Investment Arbitration)
European Law (External Trade, EC and WTO)
International Law and Domestic Law
State Immunity
Professional Memberships
Head of the Section of International Law and International Relations, University of Vienna (since 2005)
Deputy Head of the Department of European, International and Comparative Law, University of Vienna (since 2005)
Member, Arbitration Panel for in rem restitution pursuant to the General Settlement Fund Law 2001
Director, LL.M. Program "International Legal Studies"
Member of the Council and Board member of the German Society of International Law
Member associé of the Institut de droit international
Member, Academic Council on the United Nations System
Member, American Bar Association
Member, American Society of International Law
Member, European Community Studies Association
Member, European Society of International Law
Member, International Law Association (Study Group on International Investment Law); President of the Austrian Branch
Member, Austrian Society for European Law
Member, Österreichischer Völkerrechtstag (Austrian International Lawyers' Association)
Member, Freunde der rechts- und staatswissenschaftlichen Fakultät der Universität Vienna
Member, Salzburg Seminar Alumni
Member, Connecticut Bar
Member, New York Bar
Member, Vienna Law Society
Member, Society of Legal History
Member, Permanent Court of Arbitration, Den Haag
PhD Thesis Supervision
Professor Reinisch accepts to supervise PhD theses in law on the condition that 1) prospective PhD students first attend and finish the seminar Diplomanden/Dissertantenseminar with an excellent mark 2) the proposed subject-matter of the thesis relates to his research focus, details see here.